New-Tech™ Ventilated Enclosure Picture

(17 of 36)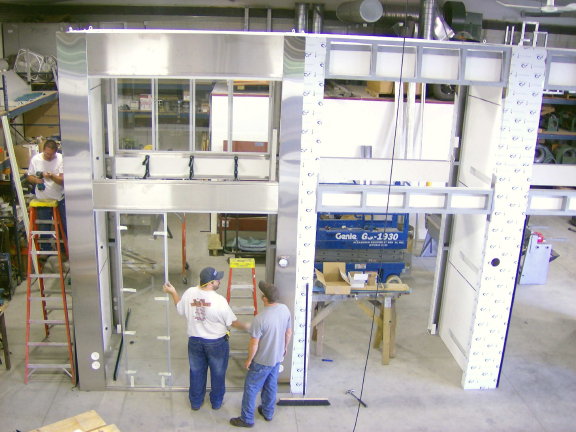 Ventilated Enclosure Picture VE-17 (#8-134)
View of the Fabrication and Assembly of the Custom Double Entry Walk In Ventilated Enclosures shown in picture VE-14, VE-15 and VE-16.
This picture shows the New-Tech Crew fabricating and assembling the Custom Ventilated Enclosures at New-Tech's Facility.
This picture shows the main superstructure completed and the horizontally sliding glass doors being installed. This picture also shows the Unistrut brackets installed inside the Ventilated Enclosure. These Unistrut brackets are used for the users to route internal service tubing and control wiring from one section of the Ventilated Enclosure to another.