New-Tech™ Ventilated Enclosure Picture

(15 of 36)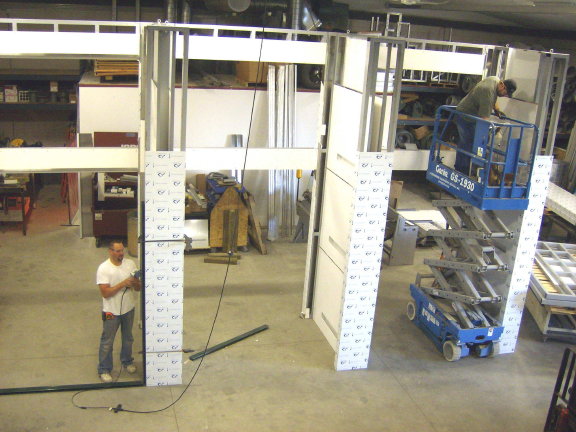 Ventilated Enclosure Picture VE-15 (#8-134)
Raised Aerial View of the Fabrication and Assembly of the Custom Double Entry Walk In Ventilated Enclosures shown in picture VE-14.
This picture shows a raised aerial view showing the New-Tech Crew fabricating and assembling the Custom Ventilated Enclosures at New-Tech's Facility.
The exterior surfaces of the Custom Ventilated Enclosures were made from Type #316 Stainless Steel (white plastic shown in the picture is a protective coating) and powder coated black iron steel (not shown in this picture).