New-Tech™ Ventilated Enclosure Picture

(6 of 36)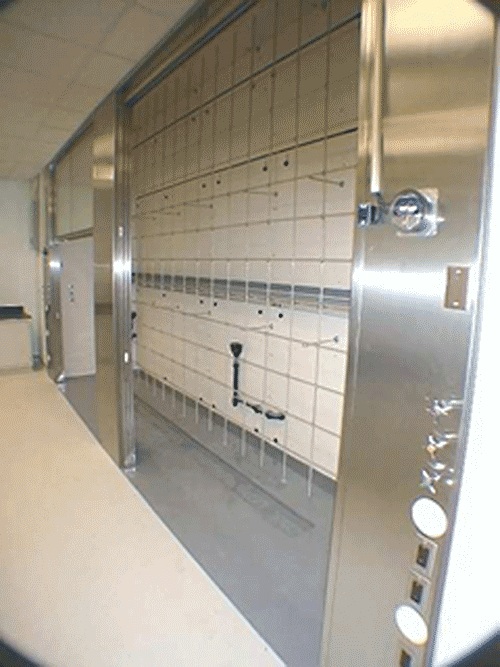 Ventilated Enclosure Picture VE-06
Close-up View of Custom Floor Mounted Fume Hood shown in picture VE-05.
This close-up view shows the Clear Interior Opening for this hood that is accessible through the two sets of Vertically Rising Sashes.
This Close-up View shows the Vertically rising sashes in the open position. This view also shows the fiberglass lattice work, Polyolefin cup sinks, Electrical Cord Pass-Through Conduits and Plumbing/Electrical services.