New-Tech™ Vertical Sash Hood Picture

(12 of 13)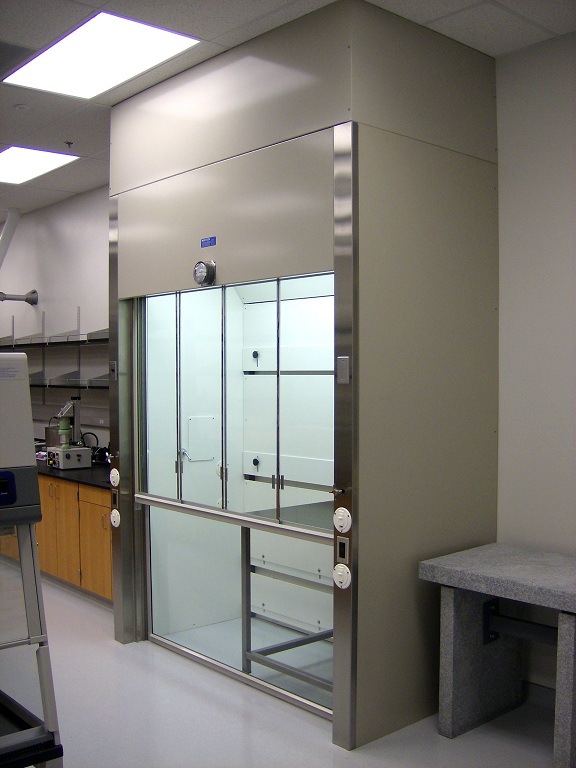 Vertical Sash Fume Hood Picture VH-12 (#9-140)
Front View of a New-Tech

™

Vertical Sash Fume Hood measuring 6'-9" wide x 8'-0" tall x 3'-6" deep.
This Fume Hood is designed with an Upper Combination Sash (Horizontally Sliding doors in a Vertically Rising Sash) and a Lower Vertically Rising Sash.
This Floor Mounted Vertical Sash Fume Hood includes a Custom Ceiling Enclosure Panel for the front, left and right end of the hood.