New-Tech™ Vertical Sash Hood Picture

(9 of 13)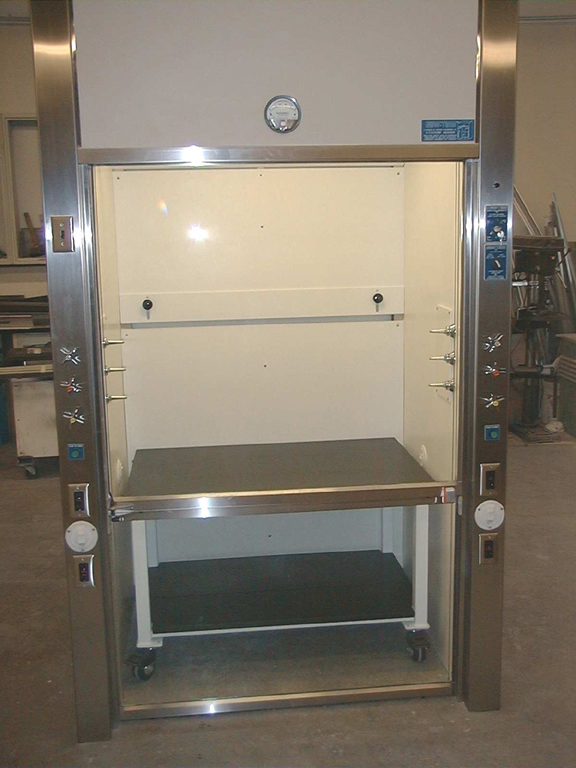 Vertical Sash Fume Hood Picture VH-09
Close Up View of a Floor Mounted Vertical Sash Fume Hood shown in picture VH-08.
This Floor Mounted Vertical Sash fume hood is designed with two vertically rising sashes.
The top vertically rising sash is taller than the bottom sash to allow the safe working opening to be located at a countertop height of a table frame that was installed inside of this custom walk in fume hood.
Also shown in this picture is the custom rolling table that is used inside of this Floor Mounted Vertical Sash fume hood.
This custom fume hood is also shown with a New-Tech Low Flow Alarm and a New-Tech ASPS (Automatic Sash Positioning System).