New-Tech™ Ventilated Enclosure Picture

(30 of 36)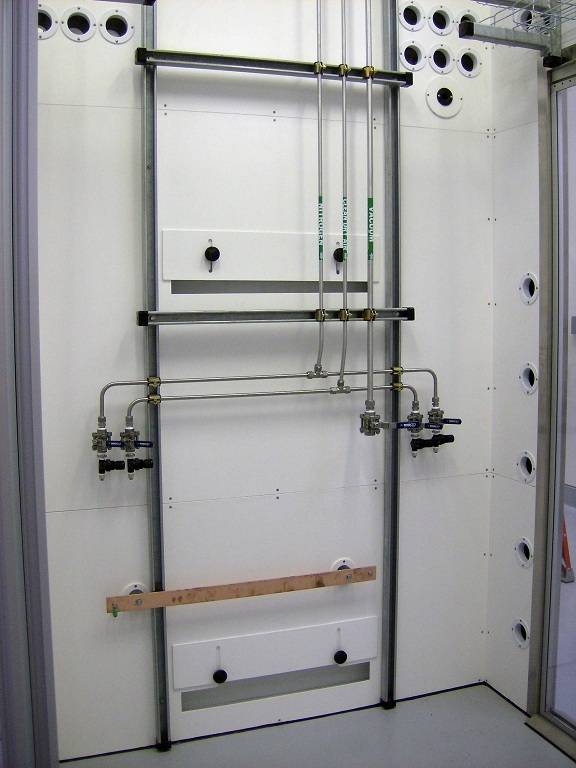 Ventilated Enclosure Picture VE-30 (#9-144)
Interior Close Up of the end wall of the Ventilated Enclosure shown in picture VE-29.
This Close Up view shows the Hot Dipped Galvanized Unistrut running vertically on each side of the exhaust plenum. This view also shows the Stainless Steel Tubing and valves that was installed for Plumbing and Specialty Gas Services.
This view also shows the Electrical Cord Pass-Through Conduits to the front and end wall exterior of the hood as well as the copper grounding bar that was installed and grounded to building steel. These grounding bars allowed the user a location to clamp on grounding cables from the equipment inside the hood.