New-Tech™ Horizontal Sash/Door Hood Picture

(9 of 18)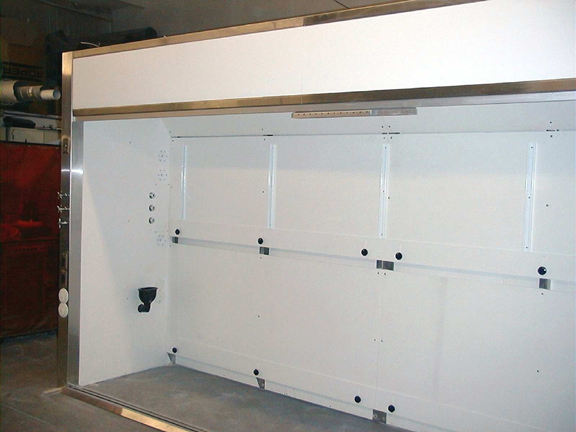 Horizontal Sash Fume Hood Picture HH-09
Close Up Front View of a Custom Horizontal Sash Fume Hood measuring 14'-0" wide x 8'-0" tall x 3'-6" deep.
This fume hood was designed for a welded table frame with a 1" thick epoxy resin countertop to be placed inside the custom walk in fume hood.
This view shows the cup sink installed in the sidewall of the custom walk in fume hood and the Unistrut piping supports on the rear baffle panels.
This picture does not show the welded table frame or the horizontally sliding doors installed for the purpose of this picture only.