New-Tech™ Bench Top Hood Picture

(13 of 13)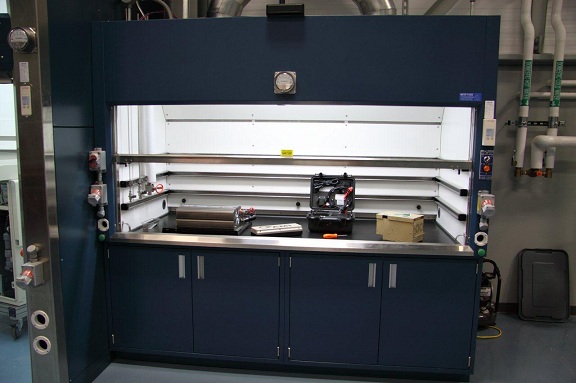 Bench Top Fume Hood Picture BH-13 (#11-143)
Front View of a Eight Foot Bench Top Fume Hood.
This bench top fume hoods is placed on a 1" thick solid epoxy resin dished fume hood countertops.
Supporting this bench top fume hood is a metal base cabinets.
This Bench Top Fume Hood also has Class I, Division II, Group B, C & D Electrical Fixtures
Galvanized Unistrut supports and the Stainless Steel Tubing/Valves for Specialty Gas Services into the hood.