New-Tech™ Down Draft Table Pictures

(7 of 12)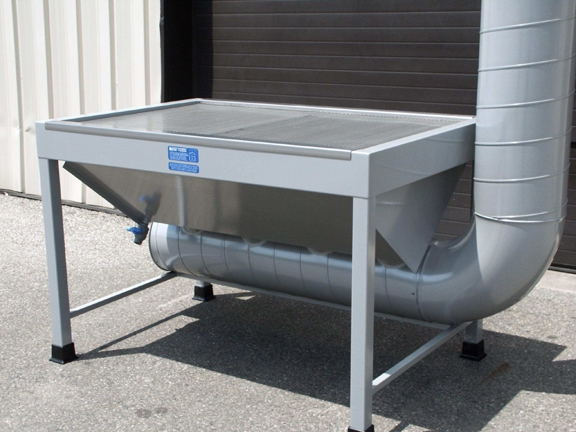 Down Draft Table Picture DDT-07

Front View of a Custom Down Draft Table.
This table included connecting ductwork from the table to the existing drop ceiling.
This table was designed for 150 FPM per square foot of work surface to allow for exhausting of dust particles.
This table is constructed of cold rolled steel with a baked on epoxy powder coated finish.
The work surface is Stainless Steel perforated material with 1/4" dia. holes on 3/8" staggered centers.