New-Tech™ Down Draft Table Pictures

(3 of 12)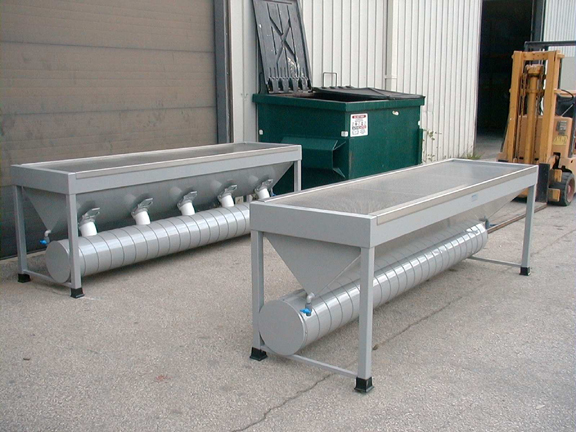 Down Draft Table Picture DDT-03

Separated View of a Custom Down Draft Table Assembly shown in picture DDT-01 and DDT-02.
These two separate tables were installed back to back to make an assembly that was accessed by the users from each side.
This picture shows the adjustable dampers used to balance the airflow across the work surface.
This picture shows the drain that in located on each end of the exhaust chamber to allow for drainage of any liquids.
This table is constructed of cold rolled steel with a baked on epoxy powder coated finish.
The work surface is Stainless Steel perforated material with 1/4" dia. holes on 3/8" staggered centers.